ABOUT ELECTRONIC INTEGRATION INC (EII)
Electronic Integration Inc. offers a wide range of services from PCB Manufacturing to Final Product Assembly including Labeling and Packaging. Regardless of quantities whether protos to production we can build from simple to complex designs.
OUR CORE VALUES AND OUR FOCUS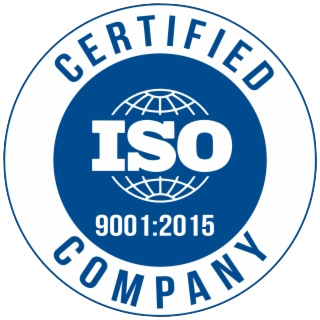 Electronic Integration Inc offers a wide range of services for PCB manufacturing to final Product
Assembly. Regardless of what quantities you need we can buid your boards from simple to complex
designs.

PCB ASSEMBLIES
Our SMT… line produces high density, complex, fine pitch assemblies with a high level of placement accuracy, solder joint integrity and quality.


ELECTRO-MECHANICAL ASSEMBLIES
Our services range from parts and material procurement through assembly, including in-circuit test, final functional test, customized labeling and packaging.


FABRICATION
Fineline Circuits Inc, our sister company, has over 27 years of manufacturing printed circuit boards experience…


DESIGN
Our strategic partners will verify the integrity of designs and help you avoid unnecessary and time-consuming revisions. We routinely advise clients on existing designs, making valuable product improvement and cost-saving suggestions.


PROGRAM MANAGEMENT
Our Program Manager's job is to help oversee and coordinate the various projects, and other strategic initiatives within our company.

NSF-ISR
IPC-600-A Certified Trainers
ROHS COMPLIANT

ASSEMBLED IN THE USA
For over ten years, we've relied on Electronic Integration to manufacture all of our circuit board assemblies. While they compete favorably in both price and quality, it is their intangible services that set them apart from their competition. For example: they routinely offer manufacturability suggestions that help reduce our costs and have caught discrepancies in our manufacturing documents that could have had costly consequences. Also, the convenience of their location facilitates material transfers, source inspection and problem resolution. For these reasons and more, we think of Electronic Integration – not as an assembly vendor – but as our manufacturing department.
Electronic Integration Inc. has the abillity to assemble both surface mount and thru hole boards quickly and accurately. EII has done different types of jobs for us from turn-key to kitted jobs both surface mount and mixed. EII delivers on time with little intervention from us.
Whatever our request, Electronic Integration has consistently delivered the product on time and quality has been excellent. We are very pleased with their prompt and punctual reply to our quotes. Their service exceeds our expectations. Their flexibility to work with our last minute changes on the BOM is a big plus for us.
Our company has used Electronic Integration for many years; they provide the components and assemble our Digital Display Boards for our Digital Clock Series. Their staff goes above and beyond to make sure parts are delivered on time and with "0" defects. They make the effort to make suggestions to better our product lines, they take the time to learn our business and contribute to our success. AAA+++ to EII.
Have questions about a specific project? Fill out our Request a Quote form and someone will be in touch with you about your request.